SPRING AND ACCURACY STAMPING EXPERT
Our Mission
Our mission is satisfing customer by quality and services, contributing into development of Vietnam ancillary industry. With experient engineers group in metal components procesing we implement to continuously and stably satisfy customer's requiment..
ISO 9001 & ISO 14000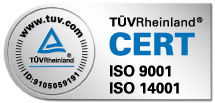 IATF 16949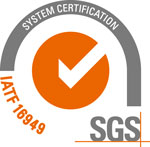 WHO WE ARE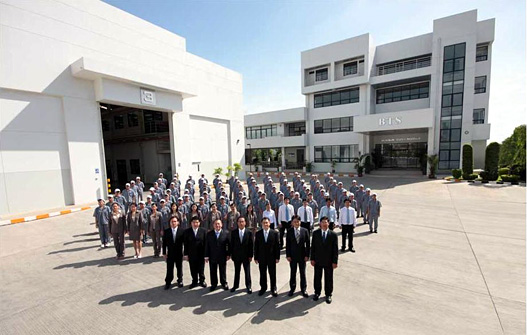 With many years experience in processing plate spring on metal material SPCC, SUS, C, Al,….which using on automotive and moto bike, IT and other field, we are proud of contributing continuously development of Vietnam ancillary industry.
TECHNOLOGY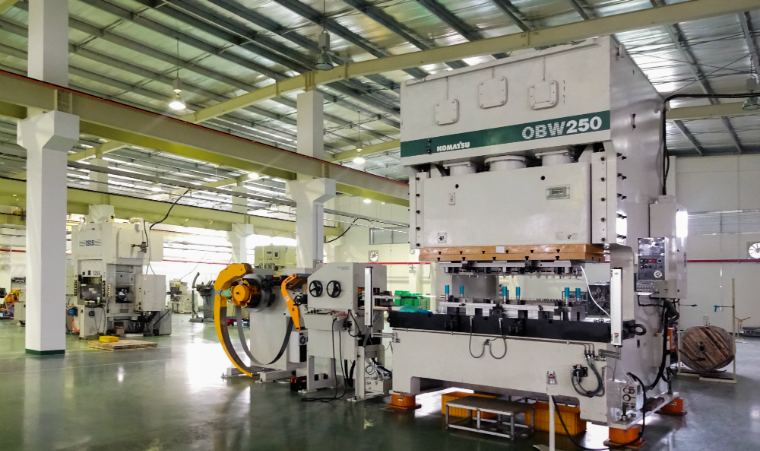 STAMPING
Progressive press line with high accuracy are imported from Japan…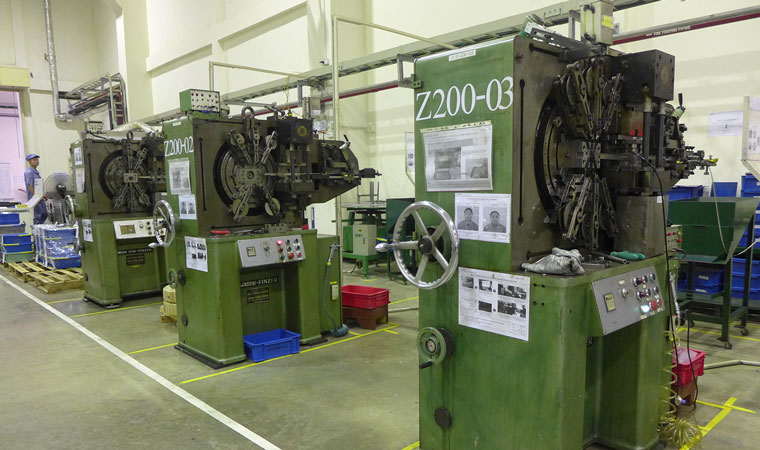 MULTI FORMING LINE
The most impressive of multi forming line is save material. NO SCRAP…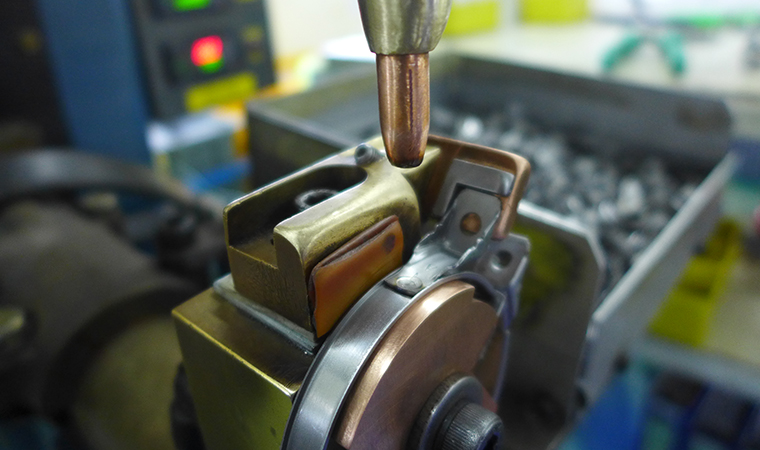 SPOT WELDING LINE
Spot welding give excellent tensile strength to welding component…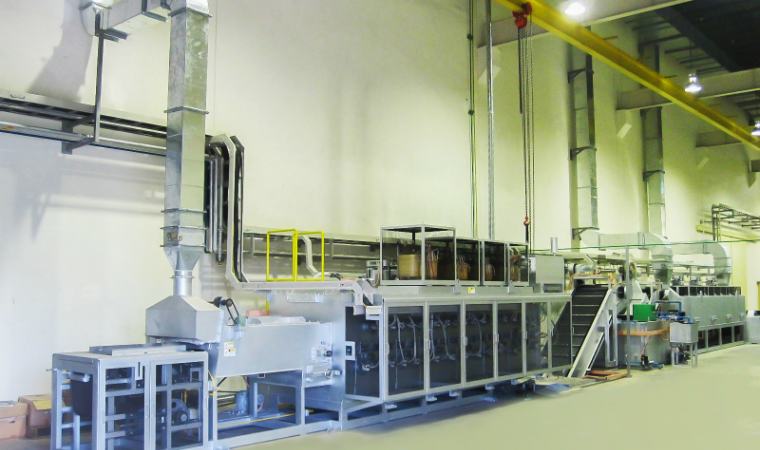 HEAT TREATMENT LINE
Our heat treatment line use continuous conveyor and make cold by…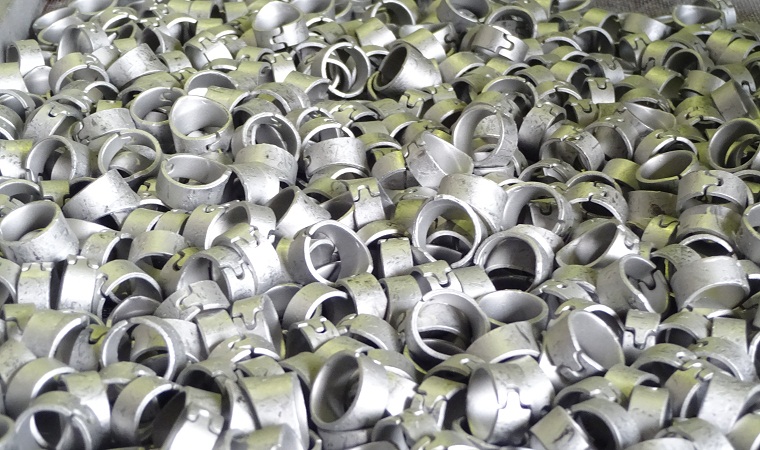 MAGNI LINE
Corrosion protection for the part working under extreme environments…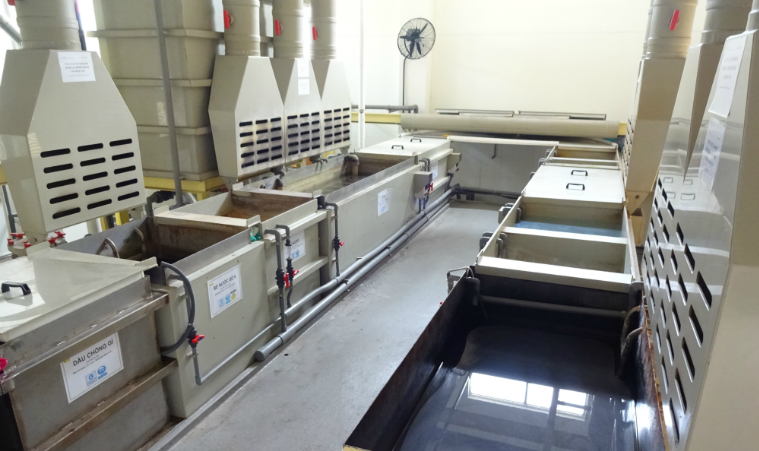 PHOSPHATE LINE
Corrosion protect for componet in natual working envirment…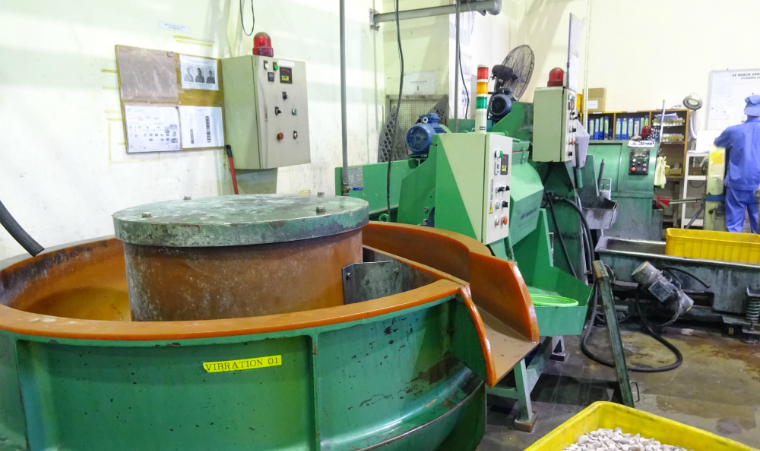 BARREL LINE
To ensure component without burr we use barreling line imported from…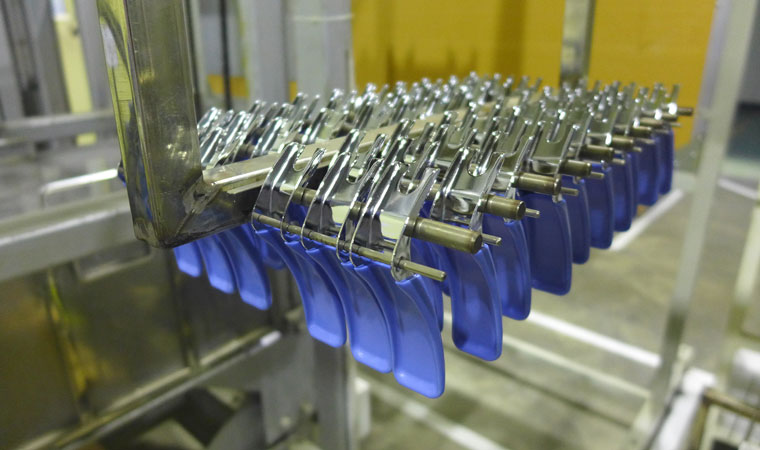 PVC COATING
The PVC coating makes the material waterproof and resistant to dirt,…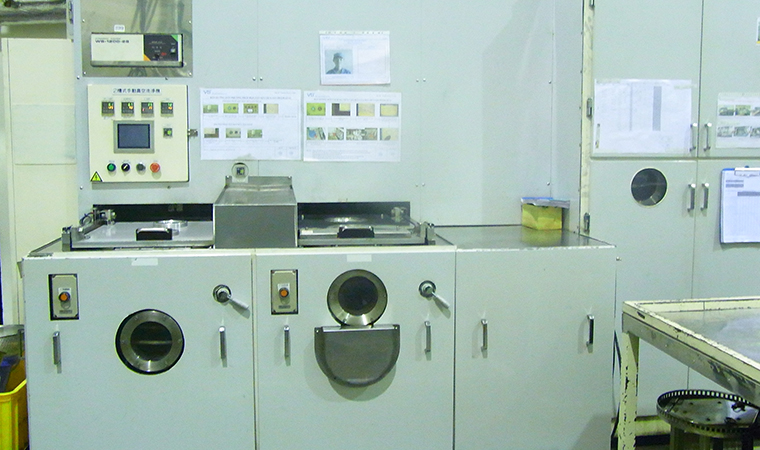 WASHING LINE
Ultrasonic washing technology using hidrocabon chemical can wash.…
SOLUTION FOR DEMAND OF SUPPLYING METAL STAMPING PART, HEAT TREATMENT PRODUCTS IN VIET NAM
VINA TAIYO SPRING was established in 2007 in Viet Nam. We are a foreign direct investment company with 100% investment capital from THS SPRING, Japan. Our main products are stamping and forming parts, beside that we keep on investing for other fields such as design and manufacturing metal mould, lather process, spot welding, barreling, PVC coating, heat treatment, surface treatment….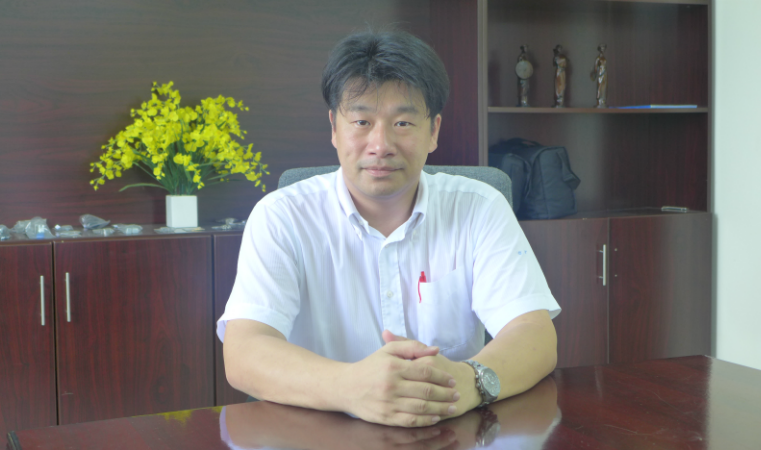 In addition, our plating products are qualified by reputation Japan and Taiwan companies. Quality is the most critical priority of our company. We do concentrate on founding a good quality system, investing model measrurement equipment, training human resource…..
Our mission is satisfing cusstomer's quality requirement and contributing into development of Viet Nam ancillary industry which is still being lacked in Viet Nam at the moment. As the role of a group with experient engineers in metal processing products rather than a international manufacturing company, we would like to dedicate stably to customer's requirements.
We wish to get your precious support!
VTS DIRECTOR – DAISUKE HASHIMOTO
Awards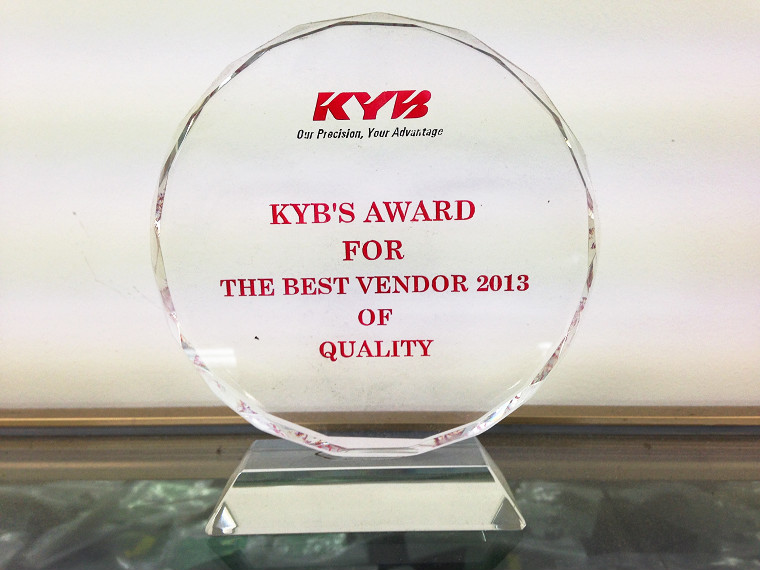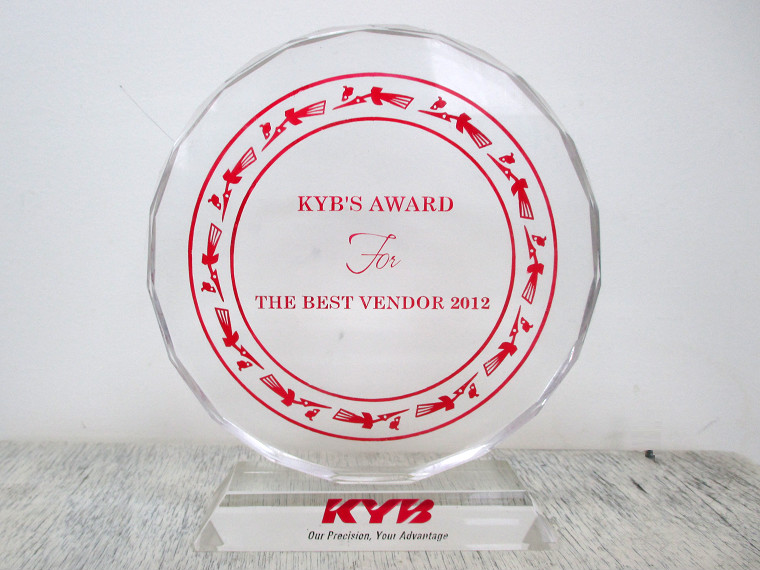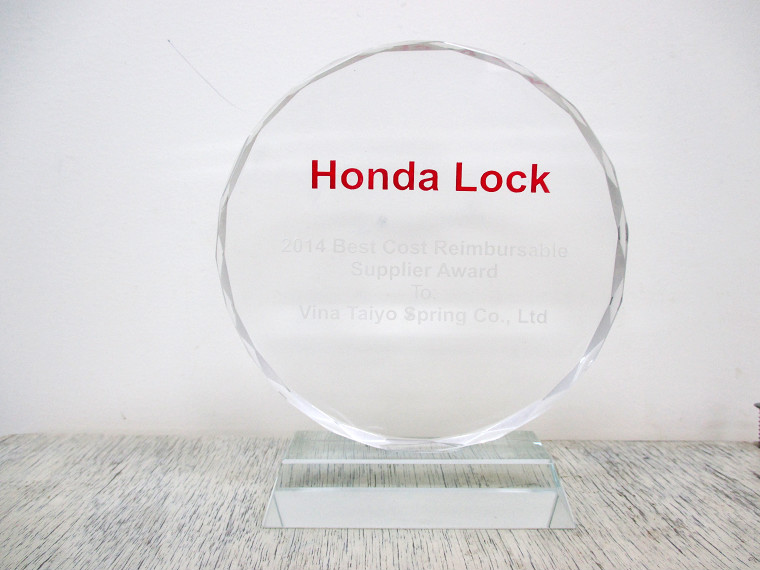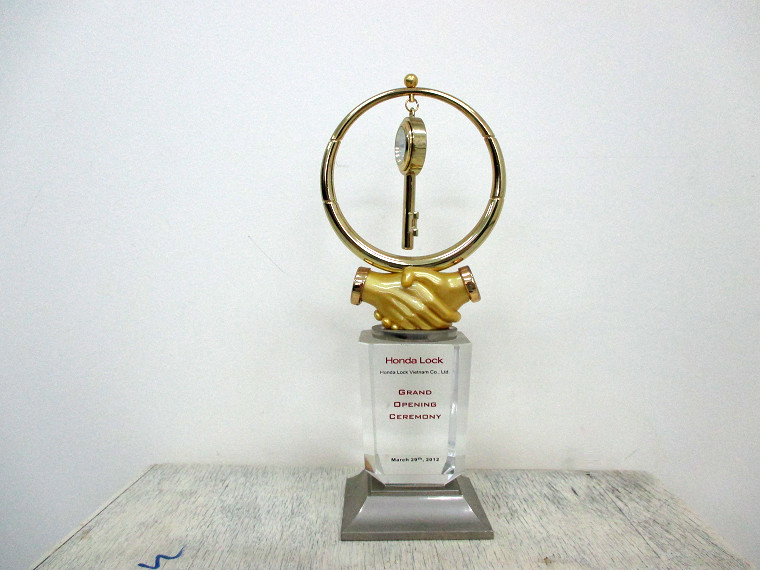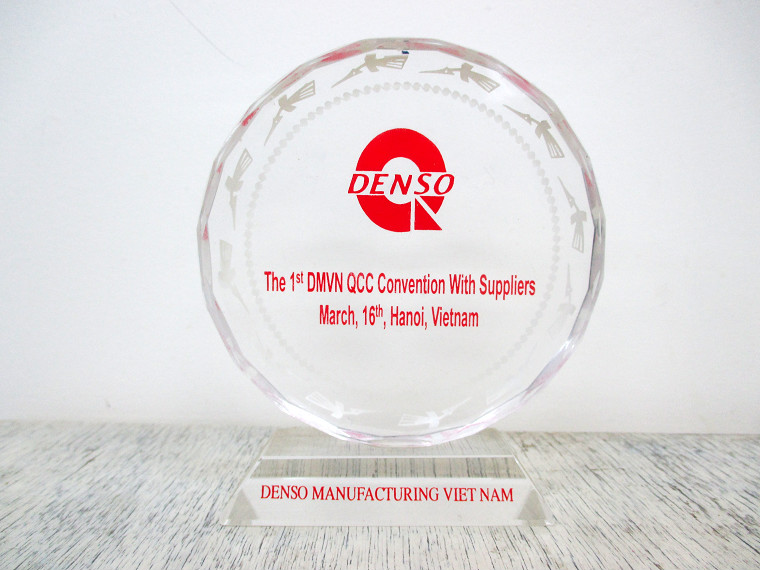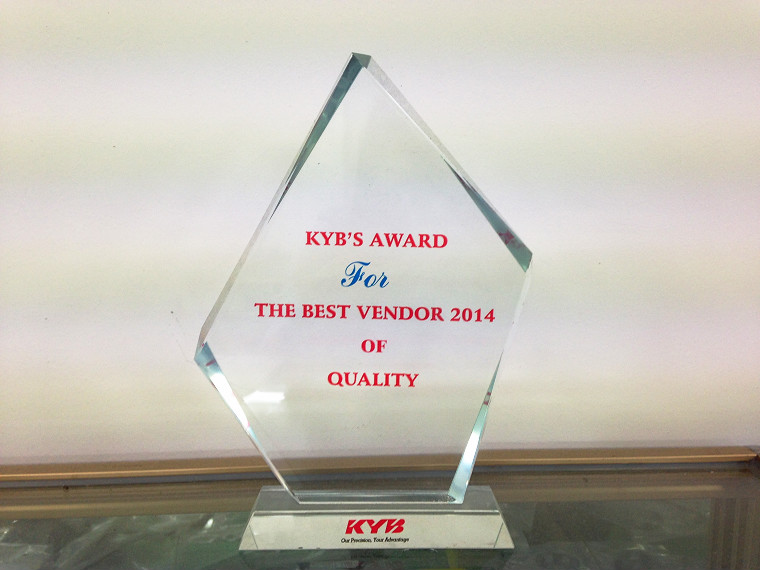 OUR HISTORY
Foundation: December 2007
Area 15000 square met
Investment 100% Japan
Bussines type Investment processing enterprise (EPI)
Worker (2019) 350 people
ISO 9100 and 14001